ESE General Ability Test Syllabus
UPSC – ESE [Engineering Services Exam]
The standard of paper in General Ability Test is such as may be expected of an Engineering or Science Graduate. The standard of papers in other subjects is approximate of the level of an Engineering Degree Examination of an Indian University. There is no practical examination in any of the subjects.
This paper is replaced by General Studies & Engineering Aptitude.
General Ability Test has two parts with 60 questions in each part.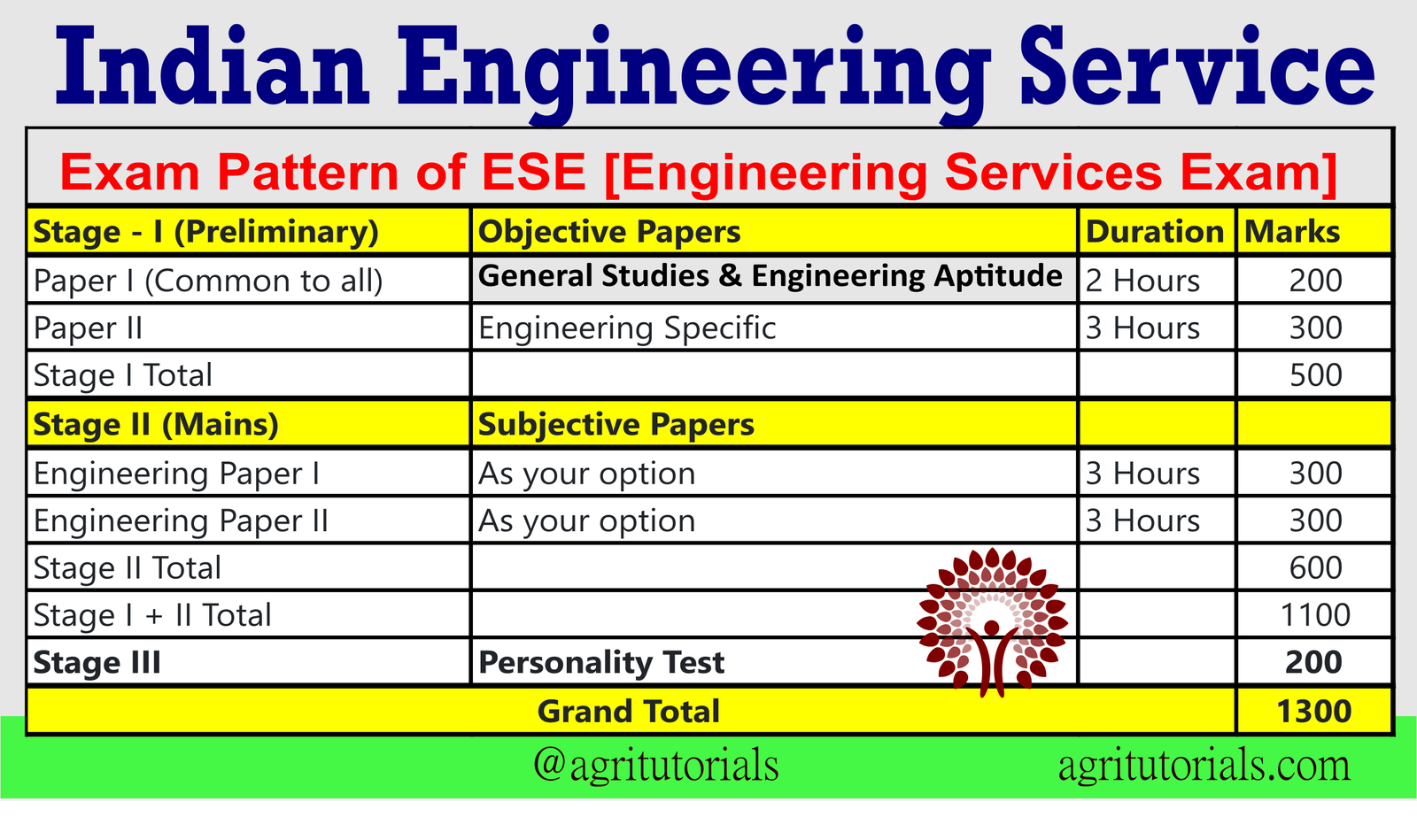 General Ability Test
Part A: General English
The question paper in General English is designed to test your understanding of English and workmanlike use of words.
Part B: General Studies
The paper in General Studies includes knowledge of current events and of such matters as of everyday observation and experience in their scientific aspects as may be expected of an educated person. The paper also includes questions on History of India and Geography of a nature which you should be able to answer without special study.
UPSC – ESE [Engineering Services Exam] Previous Year Question Papers
Source: | UPSC |
---
Read More on UPSC – IES [Engineering Services Exam / Indian Engineering Service]:
UPSC | ESE – Engineering Services Exam
ESE – General Studies & Engineering Aptitude Syllabus
Engineering Specific Syllabus
| ESE – Civil Engineering Syllabus | | ESE – Mechanical Engineering Syllabus |
| ESE – Electronics & Telecommunication Engineering Syllabus |
| ESE – Electrical Engineering Syllabus |